Import Subscribes into your MailChimp Lists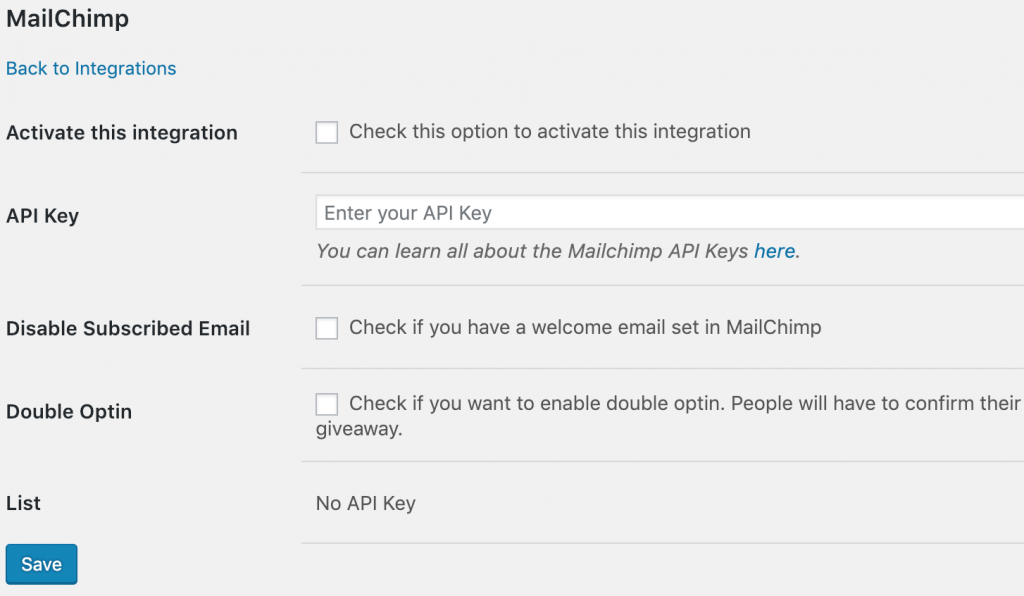 You have everything you need here. With this simple settings you can enhance your experience and the experience of your subscribers.
If you want, you can use the welcome email from your MailChimp list that has a beautiful email design.
Dynamic Links in MailChimp
By using *|REFID|* and *|SHAREID|* you can create dynamic links for your giveaway and use the welcome email provided by MailChimp.