Giveaways can be an excellent way to excite your followers and entice new customers to your business.
While learning how to run a raffle seems straightforward, many pitfalls can sabotage the benefit they bring.
Here's the good news:
You can avoid contest marketing mistakes with some thoughtful planning and preparation. By nailing down details, ensuring the structure, and making sure you get the most out of your post-contest information, you can efficiently run a giveaway that helps your small business grow and prosper.
Learn more about the 10 most common missteps that you can avoid when learning how to run a raffle, including:
How To Run a Raffle: The 10 Biggest Contest Marketing Mistakes to Avoid
Business owners need to get clear on their giveaway goals because that will decide essential factors, such as:
What platform you use
What type of contest you host
Your target audience
The timing
The promotion
Maybe you just learned how to do a YouTube giveaway and want to attract new followers with a video contest. Or you're a blogger who wants to promote your latest blog post, and you know a raffle or random drawing will energize your readers.
According to Wishpond, email leads to customer acquisition 40 times more than social media. So, if you want to increase your email list, hosting social media promotions on Twitter, where you don't collect emails, won't get you what you want.
Create a giveaway based on your defined purpose.
Unclear Contest Guidelines
Everyone's seen an Instagram giveaway that says tag three friends, email this post to your family members, drop a like, share it on your feed, spin around in a circle, and jump on one foot to be entered for a chance to win.
Don't do this.
Make your contest and official rules simple and accessible for entrants so they know exactly what they need to do.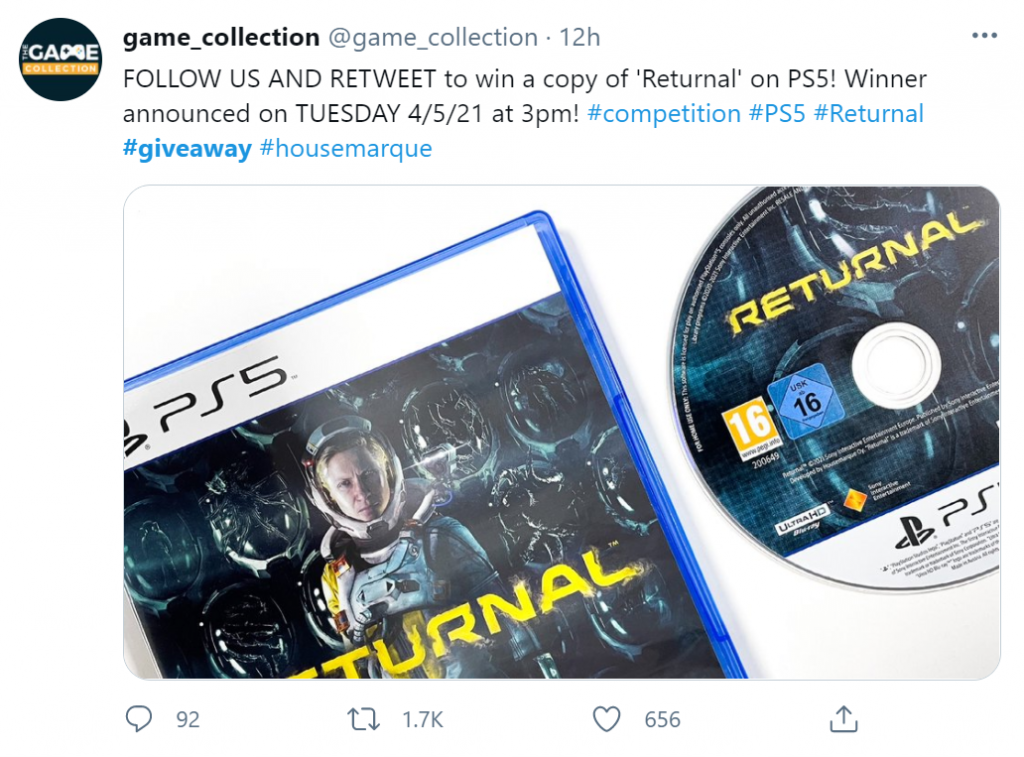 If you're hosting a contest for user-generated content, make sure all guidelines and eligibility requirements are straightforward and easy to follow. Consider using compelling giveaway graphics in your post or an enticing landing page to assure people know the rules.
Illegal Lotteries or Contests
Learning how to run a raffle or sweepstakes can be simple, but know you need to follow some legal contest rules, so you don't break the law.
Regulations vary from state to state, and there are some federal lottery laws, so familiarize yourself with those that apply to you.
Also, check the community guidelines on YouTube or other social media platforms where you'll be hosting your giveaway. You want to hype up your account, not draw negative attention to your account with Instagram giveaway mistakes, so make sure you're following its contest rules.
There's a fine line when planning the duration of a contest. You don't want it so short that it doesn't give people enough time to enter, or you have no time for contest marketing campaigns. But you don't want it so long you lose the momentum and excitement you can create.
Again, knowing your goals will help you decide your giveaway's timing.
If you want to go for a quick hit of fun to engage your audience, a two-week contest could work perfectly. But if it's a giveaway with a bigger prize that could reach and convert many new customers, then you might want to go for a month or longer.
There are many giveaway mistakes to dodge when choosing a prize, including prizes that are:
Generic promotional items
Unappealing to your audience
Small or of little value
Irrelevant to your company
Take the time to think of a prize your audience will be excited about. A prize factors heavily into your contest marketing. Be creative and think outside of the standard iPad or Amazon gift card.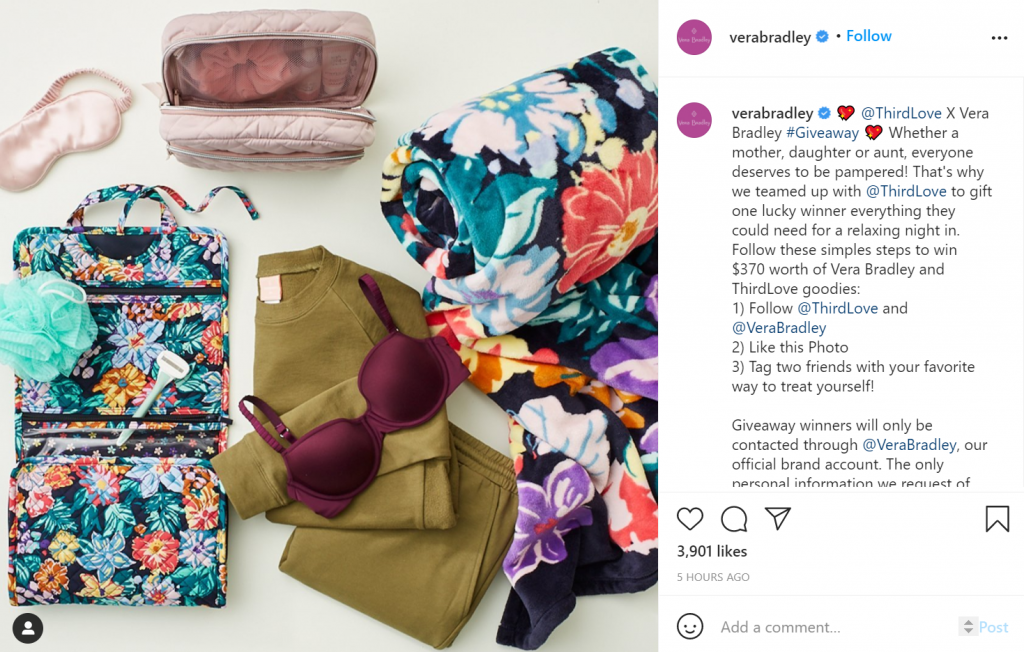 Inadequate Contest Marketing
Don't just wing your promotion. Properly advertising a giveaway is an essential piece of the process. Decide when, where, how, and the frequency of how you'll promote.
If you're hosting a social media contest, don't forget the importance of using effective hashtags. By blending industry-specific, giveaway, and branded hashtags, you can attract customers interested in your business and increase your chance of a conversion.
Continue to promote after the contest announcement and for the duration of the event to keep potential winners engaged.
Have you ever gone to sign up for something and then abandoned the form halfway through because it was too long? Don't make this contest marketing mistake.
When soliciting entrants, try to make it as easy as possible for them. The more hoops they have to jump through, like making a purchase or filling out a form asking too many questions, the less chance they'll finish the process and the fewer number of entries.
Also, remember the importance of a mobile-friendly experience. If users have to go to their computer to enter, many will abandon your online contest.
If you're trying to figure out how to run a raffle that increases your reach, but you don't have any measurable data on your reach, it will be hard to know how well your giveaway did.
Keep track of your metrics during your contest so you know if you reaped the rewards you wanted.
Also, by doing this, you can refine your giveaway each time you hold one. Maybe Facebook ads saw the most engagement or many users were happy to tag you on their Instagram stories for your photo contest. Learn from your results to help you grow them in the future.
Giveaways are a time to attract new customers. A potential lead might give you their email because they're excited about your prize, and now you have a new contact you can convert.
Don't be so focused on the giveaway you miss the opportunity. Have a follow-up plan and email marketing strategy so you can make the most of your giveaway.
Some after-contest communication ideas include:
Announcing the grand prize winner
Giving users a call to action
Offering promotions for all participants
Telling your audience about your next contest
Learning how to run a raffle successfully from scratch can be time-consuming and miss potential optimization tactics. But using helpful contest software like the Simple Giveaways plugin can make your life easier and your giveaway better.
Simple Giveaways helps you create your contest templates, cultivate subscribers, and craft emails while smoothly integrating with the various applications you use.
Final Thoughts: How to Run a Raffle — 10 Contest Marketing Mistakes to Avoid
Running giveaways doesn't have to be complicated. But to ensure a successful giveaway, you need to sidestep any giveaway mistakes that could reap more headaches than profits.
When planning how to run your raffle, make sure you have clear goals and giveaway rules. Know the policies of the state you live in and the platform you're using. Make sure the contest is easy to enter, timed accordingly, and properly promoted. Have a plan for conversion and track your results for the future.
And don't do everything on your own. Get the Simple Giveaways plugin to make your giveaway smooth and — more importantly — successful.
Have you made a contest marketing mistake that we missed? Tell us in the comments below or tweet your thoughts to @IgorBenić.