This action can be used to drive sales for your business. If you're using WooCommerce to power your store, this action can help you grow it.
This action requires the Business Plan and the Easy Digital Downloads integration to be active.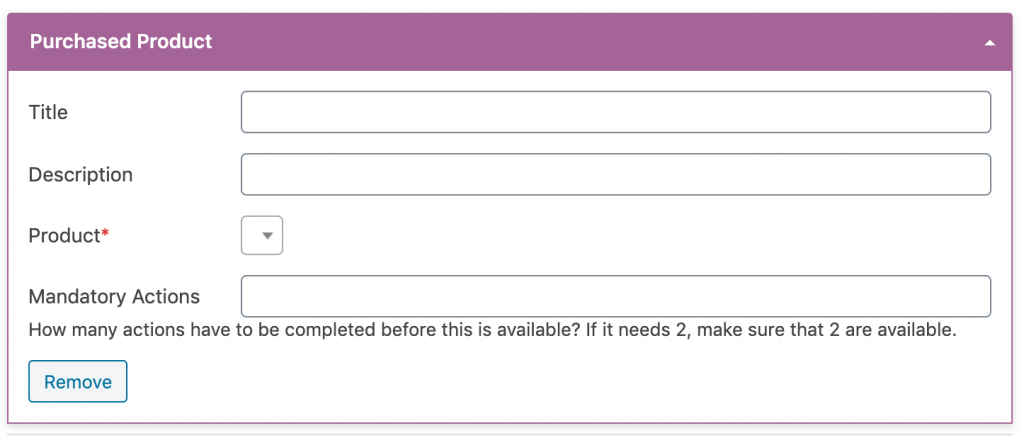 When adding this action, you can choose which product will be required to be bought in order to get entries.
On the front side of this action, the user will have to enter the order number and the email.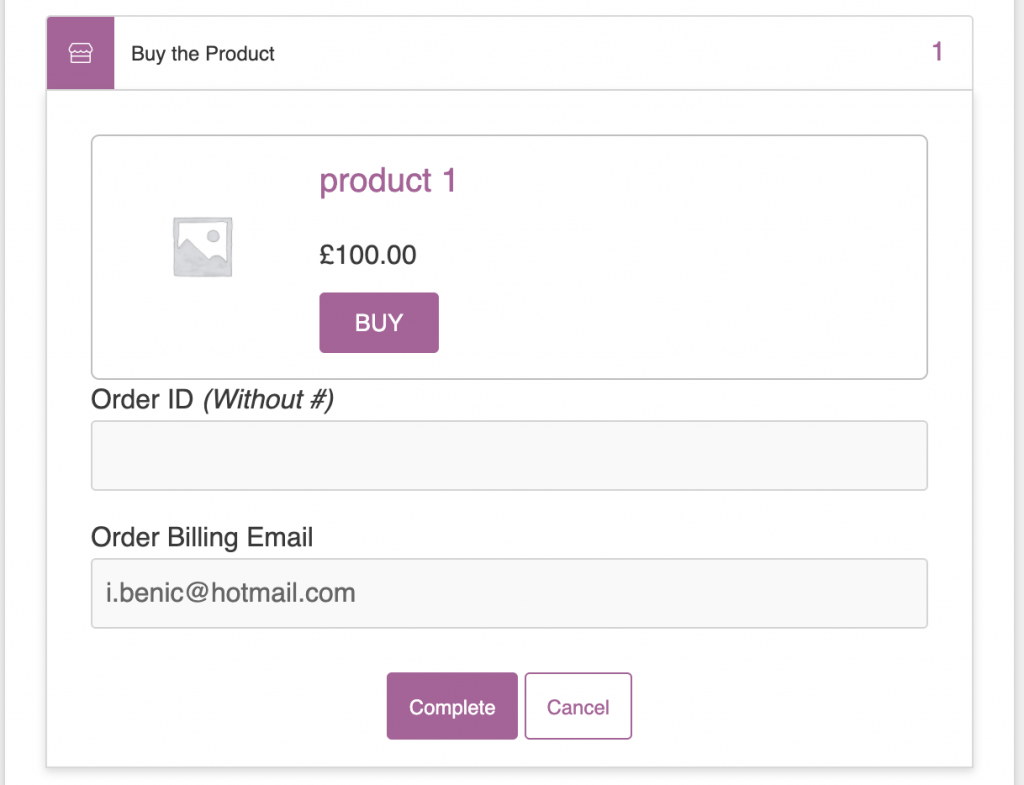 If the order number is correct and the billing email is assigned to that order, we will also check if that order has the product we selected. If all those are true, the user will be assigned the entry points.