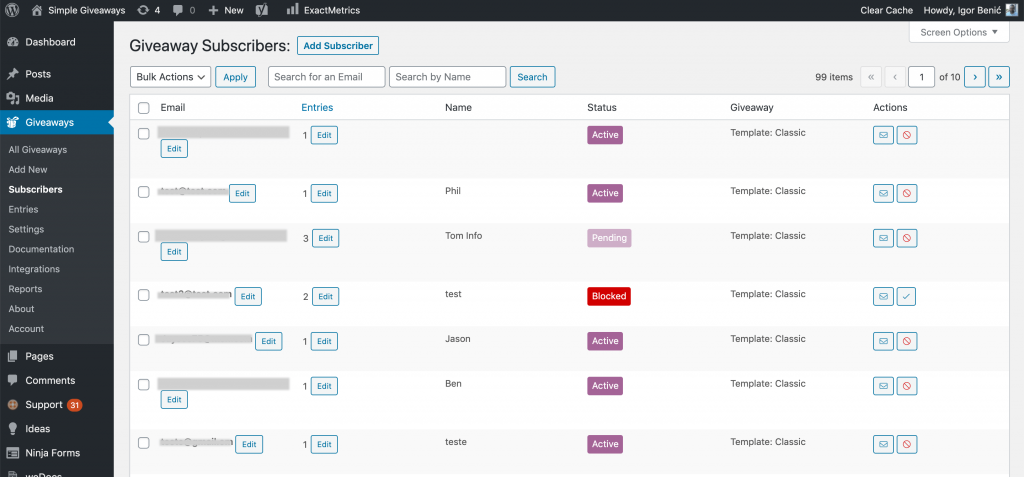 You can view all the subscribers by going to Giveaways > Subscribers. You can filter them by a single giveaway as well. This can be done by going to Giveaways and then clicking on "List Users" button on a single Giveaway.
On this page you can also block subscribers or activate the pending subscribers manually. If the subscribers are blocked or pending, they won't be able to win a giveaway.
You can even resend them the "Subscribed" email which they get when they subscribe to the giveaway.
Edit Entries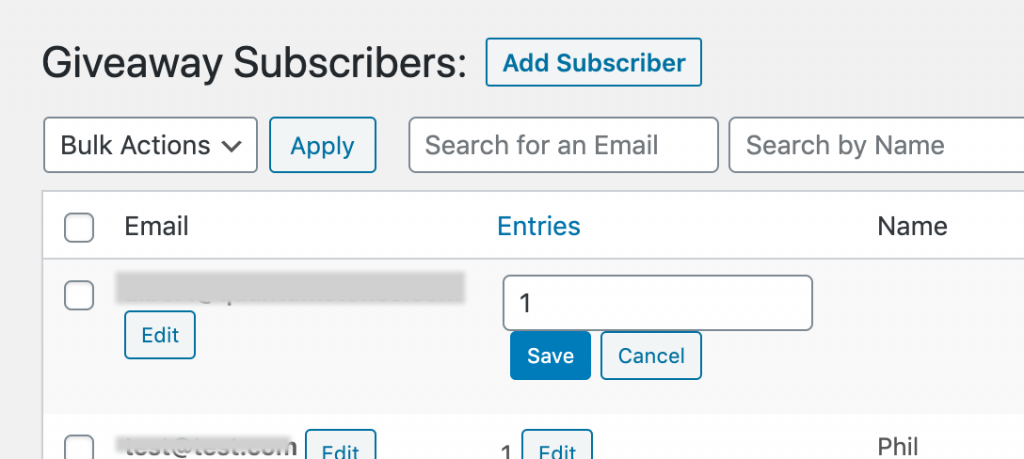 The entries can be edited and manually set for each subscriber. This is available in the premium version.
Edit Email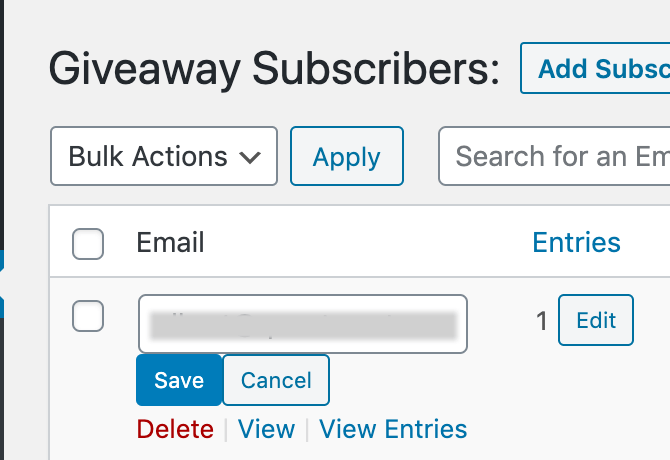 This is really rare, but maybe in some cases, you will need to edit the email of the subscriber. Maybe the subscriber entered a wrong email (such as missing a letter or similar) and they already got some entries.
Links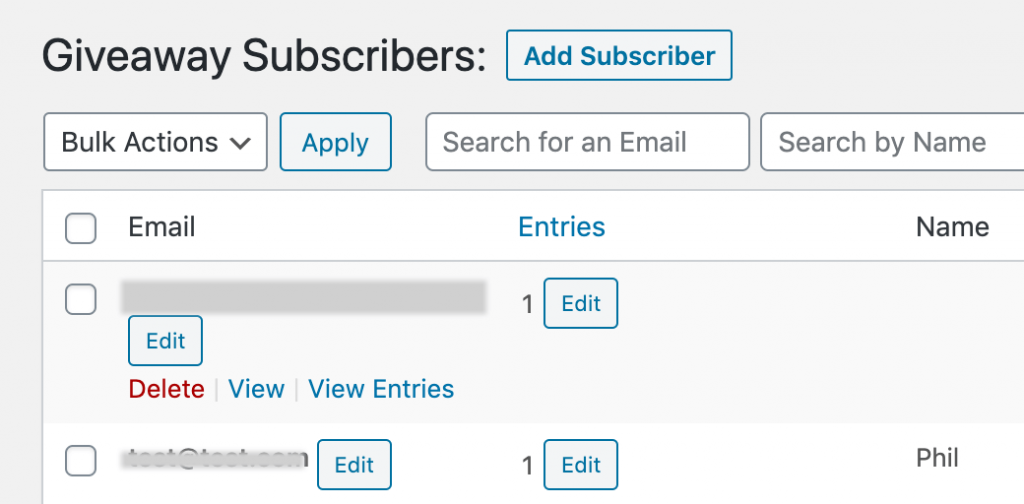 When you hover over each subscriber, you will also see some links. You will be able to delete the subscriber, view the subscriber information or view entries.
Subscriber Info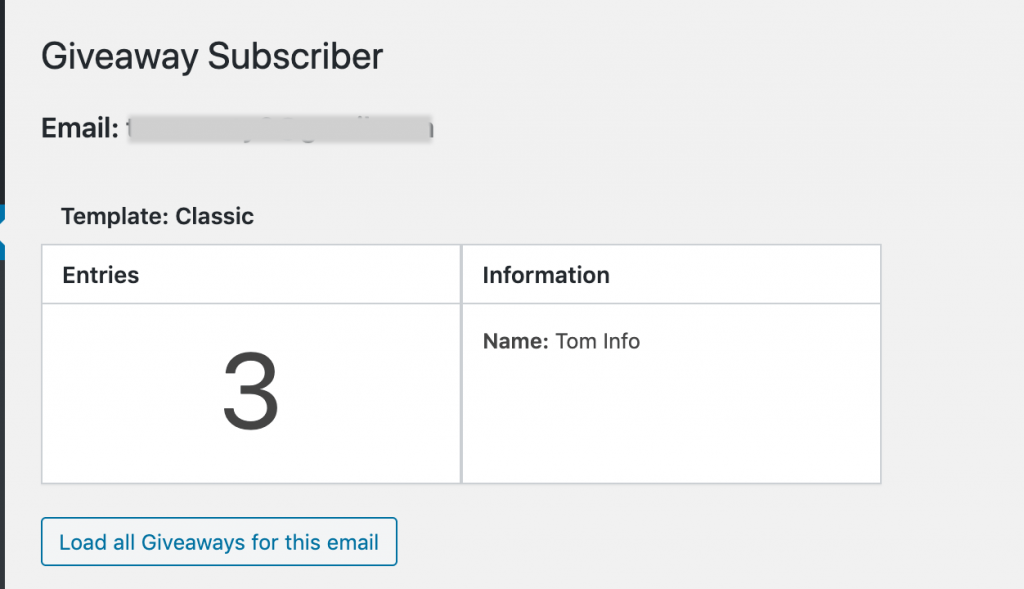 You can view the subscriber information such as the entries and also all the information from the form that you've collected. If you click "Load all Giveaways for this email", you will see all information collected from all other giveaways as well.
View Entries

If you click to view the entries, you will see entries only for that single subscriber. The entries you will see will be related only to a single giveaway. On this page you can also manipulate the extra entries such as invalidate them or deleting them.
If you delete them, the subscriber will be able to complete it again. If you invalidate them, the subscriber will see the extra action as completed even though the entries (given by this action) have been deducted from their total.