Elementor, the page builder, can help you build different giveaway pages. This integration is a premium one.

If you use this integration, you will have to use Elementor as well when building pages. Once you get into the page builder, you will find widgets related to Simple Giveaways.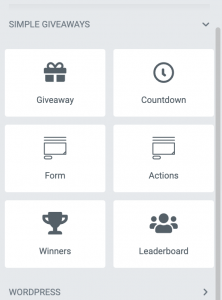 For now, we support these widgets:
Giveaway – showing the whole giveaway,
Countdown – showing the countdown of a giveaway,
Form – showing the giveaway form to sign up,
Actions – showing the actions for extra entries,
Winners – showing the winners of a giveaway,
Leaderboard – showing the leaderboard of a giveaway.
Elementor Giveaway Widget
The Giveaway widget will bring the same layout as if you were using the shortcode. But with this widget, you will be able to set the attributes more easily since they will be displayed as widget controls.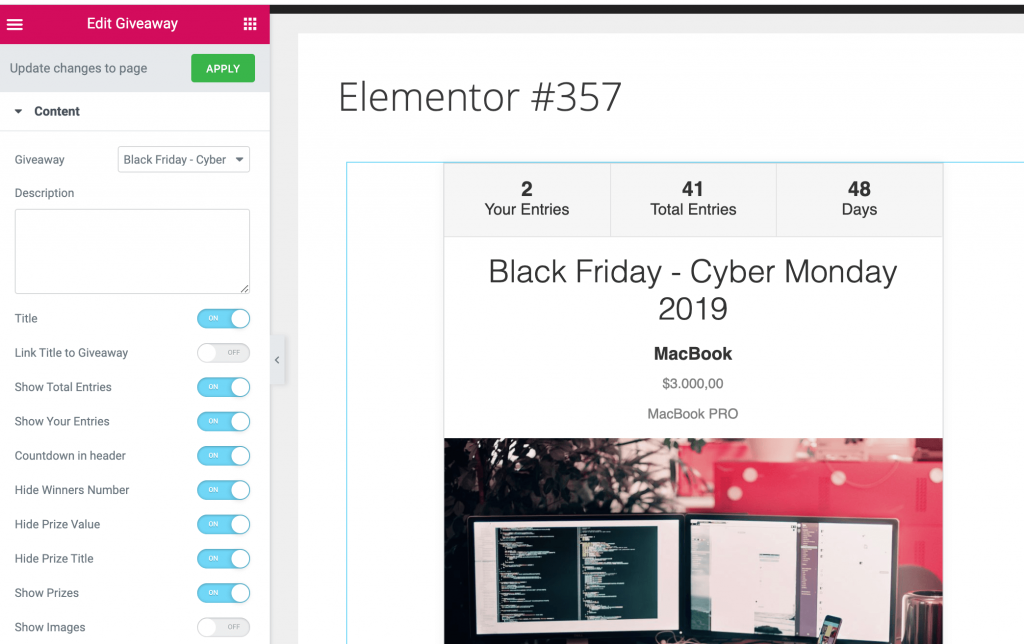 Elementor Countdown Widget
The countdown widget will enable you to show the countdown of a giveaway.

You will then be able to define how the countdown will look when going into the Style tab. You can decide how the units will be positioned. They can be set to be positioned in the center, left, right, space between, spaced evenly or spaced around.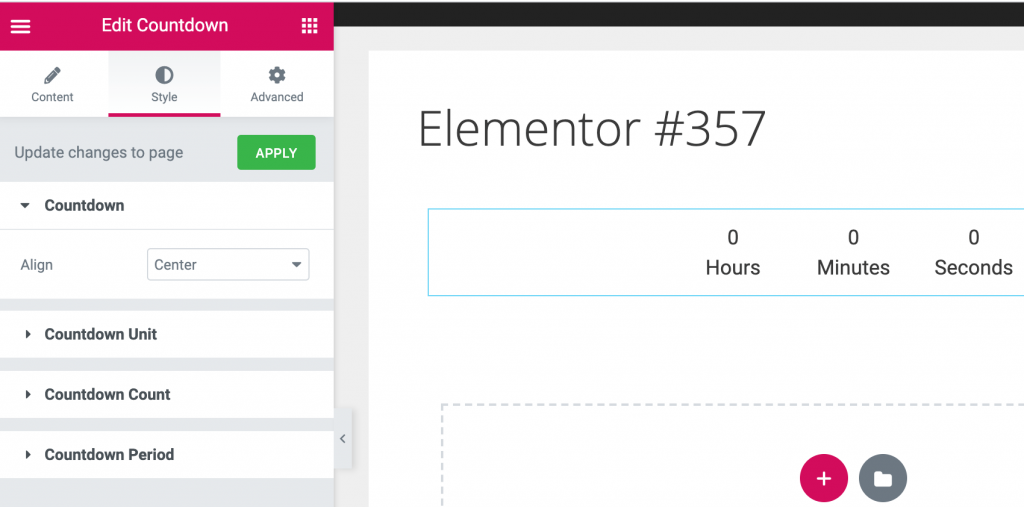 You can also decide how each part of the countdown will look like. Each countdown unit is the container of the count and period. Then you can also decide how the count and the period will look like.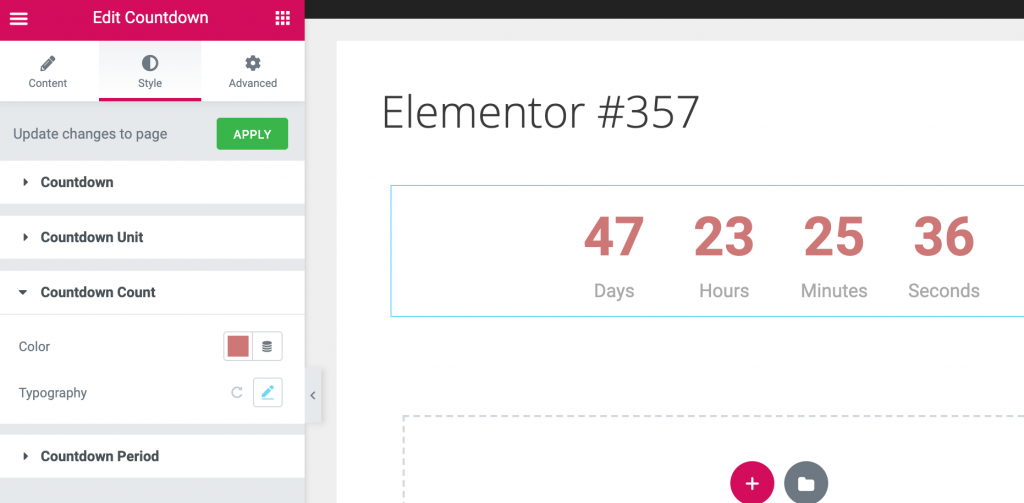 Elementor Leaderboard Widget
The leaderboard widget will give you a leaderboard table which you can use to show who is the best or similar.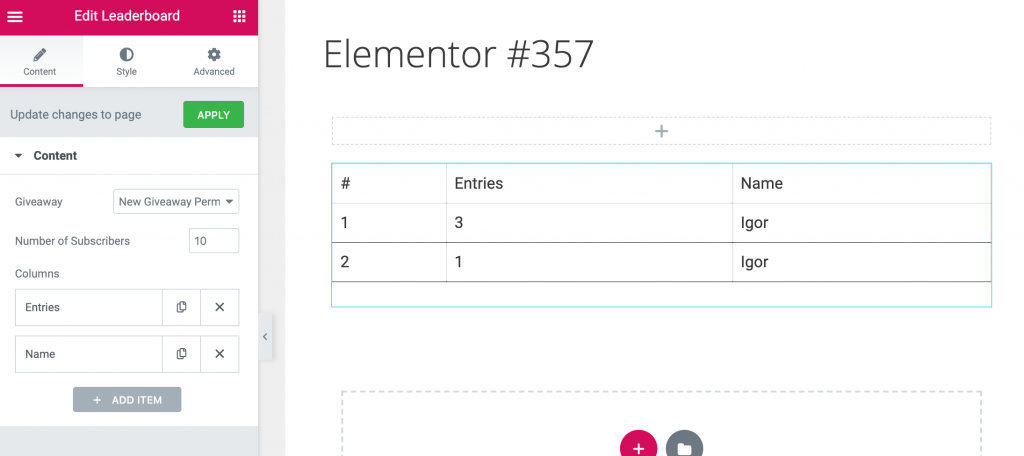 You can configure which columns you will show, how much subscribers and of course, for which giveaway are you showing the leaderboard. You are also able to style the table.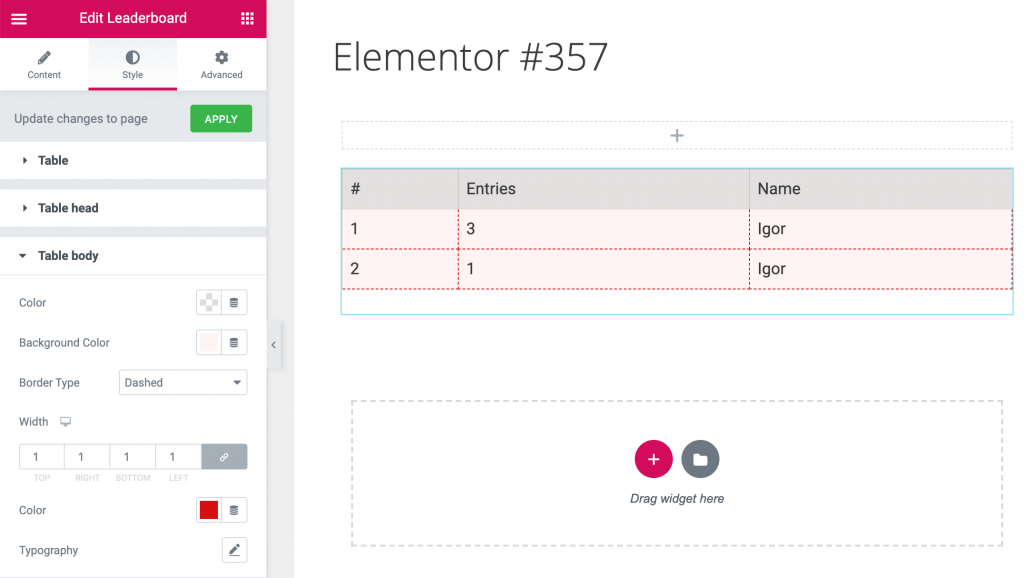 Elementor Winners Widget
The winners widget is the widget used to show the winners of a giveaway.