ZeroBounce is an email validation service that you can use to validate emails of subscribers and have more trust in your subscribers.
Settings
| | |
| --- | --- |
| API Key | ZeroBounce API Key |
To get the API Key, you will have to login to your ZeroBounce account. Then click on the API – Keys & Info menu item.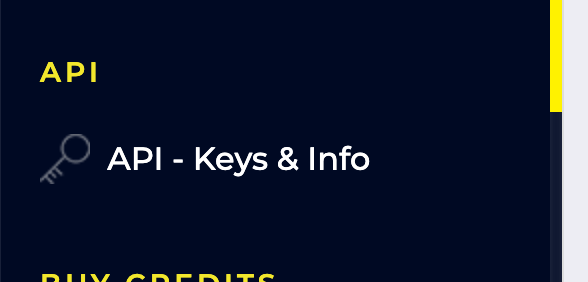 Once on that screen, you will have to click on "Your API key". If you click on the icon below, you will immediately open the API key page.

Then, you will need to copy the key you want to use and paste it in the integration setting API Key.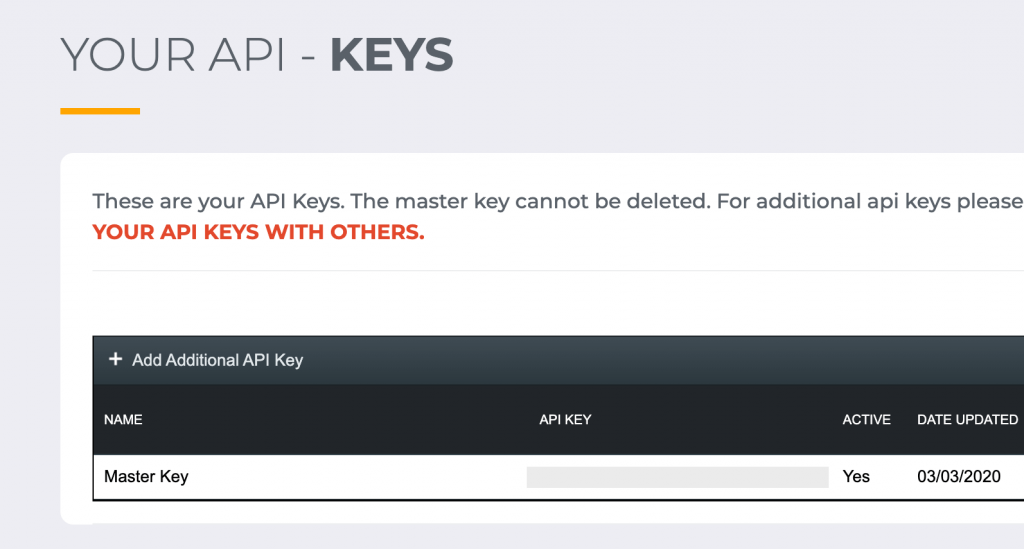 That's all you need to get this integration working.
In case you don't have any credits in your ZeroBounce account, the email will be validated using the default validation method.