Gamify your Giveaways with myCred!

This integration will enable you to award users points for entering giveaways and also to spend the points for more giveaway entries and thus a higher chance of winning.
myCred Hooks
You can use the myCred hooks to award points for entering giveaways. This is done by going to "Points > Hooks" and add the Subscribe to Giveaway hook.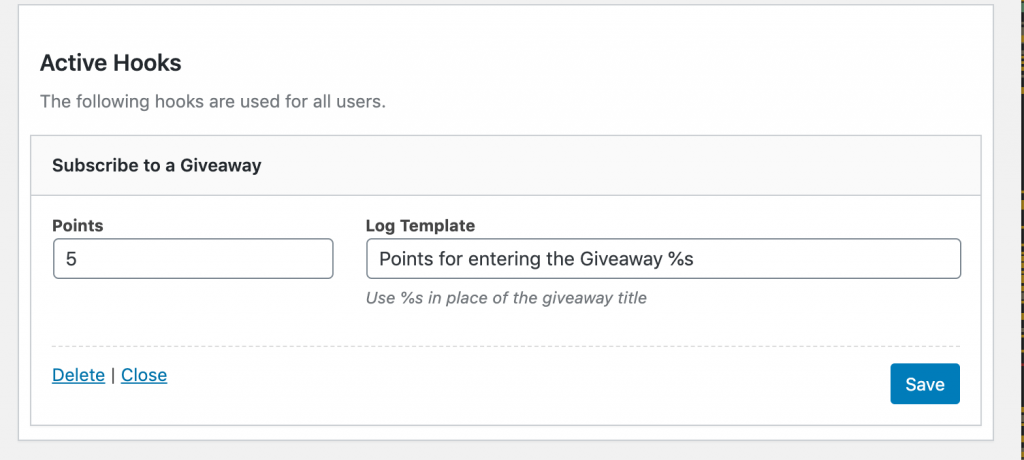 Spending Points for Entries

The form to spend points will be shown on the Giveaway page once you subscribe to it. If you have any points, you will be able to spend them for more entries.
Inside of the settings of the integration, you can define how much each myCred point is worth of entries.